The connection between music and food is at the heart of Sephardic culture and tradition. The two sensory experiences have survived in their unique forms, despite the Spanish Inquisition, Balkan Wars, the Holocaust and more. Song and food have united Sephardic Jews in their diaspora and have connected them through shifting centuries and borders. Savor works to do the same today. 
Founded by Ladino singer Sarah Aroeste and chef Susan Barocas, Savor is an expansive program that includes hands-on experiences for groups and institutions of all sizes, presentations at food and music festivals, international travel adventures, and development of educational materials - all by combining the many flavors of Sephardic music, food, history and culture. 
Savor launched in 2022 with a music CD of Ladino songs about food paired in conversation with matching recipes and video demonstrations by  acclaimed female chefs who promote Sephardic culture in their work.

The multi-sensory music and food pairing is available through a digital portal you can access here.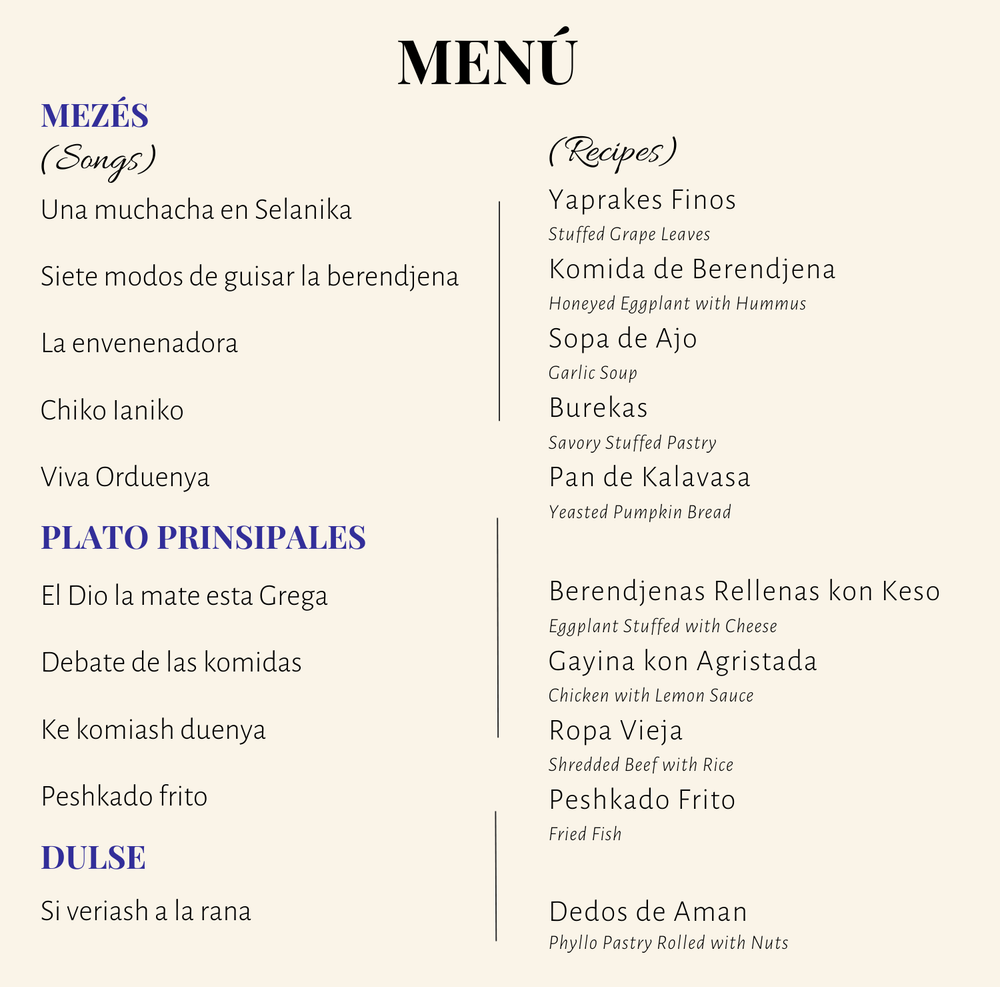 Click the music player at the bottom of the screen to preview the songs.
Since the digital launch, Savor is now a live program presented across North America and abroad. Using Sephardic music, food and storytelling, Savor brings Sephardic culture into the ears, stomachs - and hearts - of participants.  
Want to bring Savor to your community for a program or workshop?